Cars that are Congestion Charge free 2019
Which cars qualify for the Cleaner Vehicle Discount?
April 2019 sees the introduction of the new London ULEZ. At the same time, there are also changes to the Congestion Charge, or more specfically, changes to the criteria for cars that are exempt.
What was called the Ultra Low Emission Discount (ULED) is now called the Cleaner Vehicle Discount. In order to be free from the charge, cars need to emit no more than 75g/km of CO2 and have a minimum electric only range of 20 miles.
>> Find out more about the ULEZ here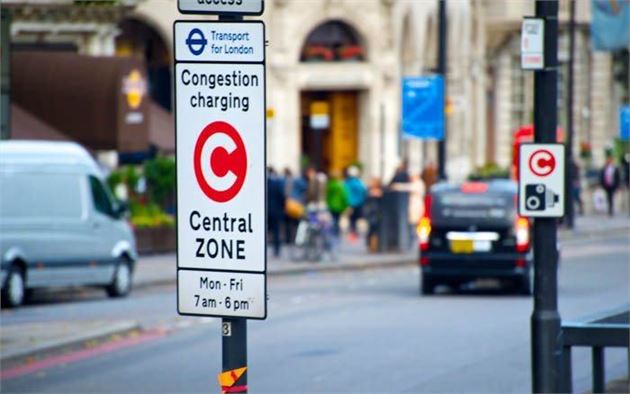 Audi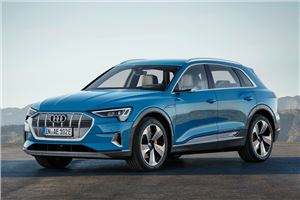 Audi e-tron
The Audi e-tron is an electric SUV set to convert any electric car sceptics. It has a range of around 250 miles, loads of space and plenty of technology to keep you entertained while sitting in London traffic, including fancy digital door mirrors.
BMW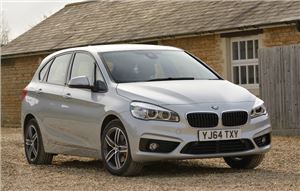 BMW 225xe Active Tourer
The BMW 225xe Active Tourer combines a 1.5-litre three-cylinder petrol engine with an electric motor. It's a plug-in hybrid, so can theoretically return amazing fuel economy - provided you charge it regularly. It's a very relaxing drive and can travel under electric power alone for 28 miles.
Hyundai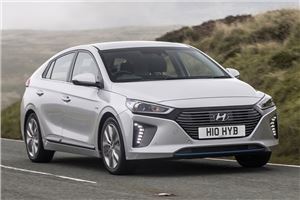 Hyundai Ioniq PHEV
The Hyundai Ioniq is unusual in that it can be bought as a hybrid, plug-in hybrid or electric model. While the standard hybrid doesn't qualify for Congestion Charge exemption, the electric and plug-in hybrid versions do. The latter will cover 32 miles under electric power alone.
Jaguar
Kia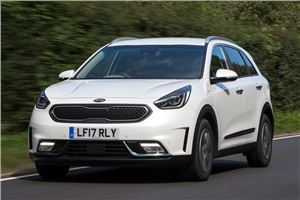 Kia Niro PHEV
Like the Hyundai Ioniq, the Kia Niro is available as a plug-in hybrid, self-charging hybrid or fully electric. Also like the Ioniq, it's only the plug-in hybrid and electric models which are Congestion Charge exempt. Officially, it will cover 36 miles under electric power alone.
Land Rover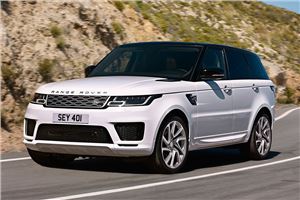 Range Rover Sport PHEV
Driving a Range Rover Sport and not paying the Congestion Charge feels like you're sticking two fingers up at the man. It meets all the rules, however, with CO2 emissions as low as 71g/km and electric range of 30 miles. It also has 404PS and hits 62mph in 6.3 seconds... it's not exactly a G-Wiz.
Mercedes-Benz
MINI
Mitsubishi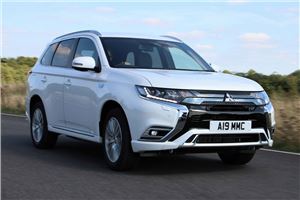 Mitsubishi Outlander PHEV
The Outlander PHEV has been a huge success for Mitsubishi, with buyers loving its combination of practicality and affordable running costs. There's no seven-seat version, sadly, but there's plenty of luggage space for trips away. It's an excellent alternative to a diesel SUV, provided you can charge it regularly.
Nissan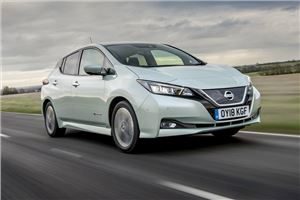 Nissan Leaf
If you're looking for an electric car, it's likely that the Nissan Leaf will be on your shortlist. One clever feature is its e-pedal, which lets you drive in traffic without having to use the brake pedal. Perfect for negotiating the capital's congested streets.
Porsche
Renault
Smart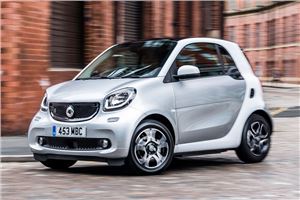 Smart EQ Fortwo
If you're looking for an urban runaround, you could do a lot worse than the Smart EQ Fortwo. It's a two-seater with a tiny boot, but it's good fun for darting around in the city. The four-seat Forfour is also congestion charge exempt, if you do need more space.
Tesla
Toyota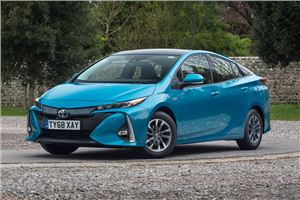 Toyota Prius Plug-in
The Toyota Prius is a favourite with London's Uber drivers. While it's popular for its self-charging powertrain, it's only the plug-in model that's congestion charge exempt with its EV range of up to 39 miles. The downside? That'll be the £31,695 price tag...
Volvo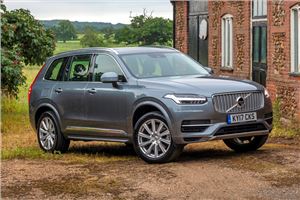 Volvo XC90 T8 Twin Engine
If you've got a large family, there aren't many plug-in hybrids that can genuinely carry seven people. The Volvo XC90 is one of them. It's also a very pleasant, luxurious SUV - while its 'twin engine' T8 produces 390PS, taking it to 62mph in a swift 5.6 seconds. It's the archetypal 'all the car you'd ever need.'
Volkswagen
How much is the Congestion Charge?
The daily charge is £11.50 if you pay in advance or on the same day, or £14 if paid the following charging day.
You can pay the Congestion Charge at the TfL website or using the TfL Congestion Charge App.
Be wary of scam and unofficial sites that look bona fide but charge you a premium - often up to £8 extra - on top of the cost. They usually don't pay the charge, leaving you with a penalty charge notice. These sites often appear at the top of Google searches so be sure to only go to the official TfL site.
Alternatively you can pay by phoning 0343 222 2222.
There is also Auto Pay, which reduces the charge to £10.50. Itdoes carry a £10 admin charge but means TfL will automatically record the number of charging days a vehicle travels within the charging zone each month and bill you accordingly. You can register up to five vehicles.
Do I have to pay for ULEZ and the Congestion Charge?
If your vehicle isn't ULEZ compliant and you're driving in central London then you will have to pay both charges. That means £12.50 for the ULEZ and £11.50 for the Congestion Charge - £24 a time in total.
The Congestion Charge remains in force from 7am to 6pm Monday to Friday (and is usually free over Christmas) but the be aware that the ULEZ is in force all day, 365 days of the year. The ULEZ and Congestion Charge zones are the same until October 2021, when the ULEZ expands.
Where does the Congestion Charge Cover?
Is the Congestion Charge changing in the future?
Yes. It will change in October 2021 when only pure electric vehicles will be eligible for the 100 per cent discount. From December 2025, the Cleaner Vehicle Discount will be scrapped altogether and all cars will have to pay to enter the congestion charge zone, unless they qualify for another discount. 
Car Buying Advice