Vauxhall recalls 220,000 Zafiras over fire risk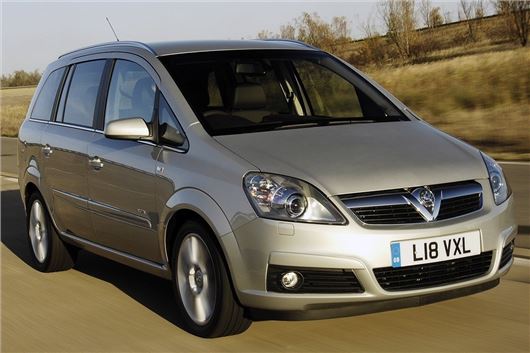 Published 06 November 2015
Vauxhall is recalling 220,000 Zafira B models in the UK over potential fire risk. Recalled cars will be inspected to ensure parts of the heating system are safe and, if necessary, those parts will be replaced at no cost to the owner. If parts are not available Vauxhall says it will "consider the customer's onward mobility requirements."
Around 130 owners have reported their Zafira B filling with smoke without warning, before the car catching fire. It is not thought that any injuries have resulted from the fires.
The problem only affects the Zafira B, built from 2005-2014. Models with automatic climate control are not affected, but models with manual air conditioning or no air conditioning may be. Owners of the Zafira A, built from 1999-2005, and the current Zafira Tourer (2012 onwards) do not need to worry about the fire risk.  
Vauxhall says the problem probably arises from improperly performed repairs to the ventilation and heating system, or from repairs using unapproved parts. However, according to a Q&A on its website, Vauxhall needs "to analyse a significant number of vehicles in order that a robust fix can be generated based on facts." 
Owners of Zafiras "who have never experienced a problem with the heating/ventilation system, and have never had repairs made in this area, should not be at risk of fire" according to Vauxhall.
Vauxhall will write formally to all 220,000 owners using addresses provided by the DVLA. Owners will be asked to arrange a visit to their local dealer to have their car inspected and, if necessary, repaired. The letters will be sent from 12 November in a staged process, although concerned owners can contact their local Vauxhall dealer before they receive a letter. 
Comments
Author

John Slavin