Top 10: Cars most vulnerable to keyless theft
Published 21 June 2019
The number of stolen cars in the first quarter of 2019 hit its highest level since 2012 - with criminals exploiting a vulnerability in keyless entry and start systems to steal vehicles.
So-called relay thefts happen when one thief stands close to a vehicle holding a special device that can be bought online. A second criminal stands close to the door of the owner's house, holding a second relay device. This picks up a signal from the car's key at the other side of the door, relaying it to the second device and fooling the car into thinking its key is within close proximity, allowing the criminals to get in it and drive away without the key fob.
Independent security experts Thatcham Research has named and shamed the 10 cars that are most at risk from keyless theft. These ratings are based on a series of security tests encompassing physical and digital security.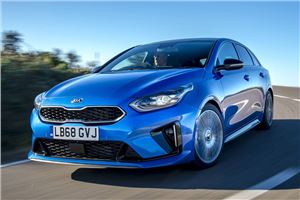 1
Kia ProCeed
The Kia ProCeed is a a sleek and desirable shooting brake, with the brand's Smart Entry System standard across the range.
When the Kia ProCeed was award a poor security rating, a spokesperson said: "Thatcham has not communicated with us on this testing procedure and has not outlined how this rating was achieved."
Rating: Poor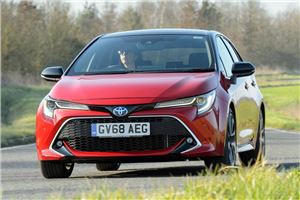 2
Toyota Corolla Hybrid
The Toyota Corolla is a hybrid alternative to the Ford Focus. We rate it highly, but Thatcham has warned that it's easily stolen using a relay device.
Fortunately keyless entry is easily avoided on the Corolla - only Excel models get the firm's Smart Entry system.
Rating: Poor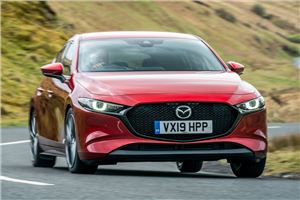 3
Mazda 3
The new Mazda 3 is a really good alternative to the Ford Focus, Honda Civic and Volkswagen Golf. It was named the most popular Family Car at the 2019 Honest John Awards.
However, it's also likely to prove popular with thieves. Smart Keyless Entry is standard on all models but the entry-level SE-L.
Rating: Poor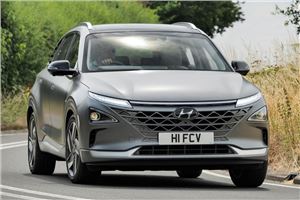 4
Hyundai Nexo
The Hyundai Nexo is a £65,995 hydrogen-powered SUV, capable of being topped up with hydrogen in five minutes and covering 414 miles between refills.
It features keyless entry and go as standard, which makes it too easy to steal, says Thatcham.
Rating: Poor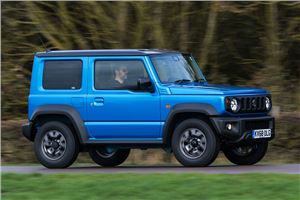 5
Suzuki Jimny
The Suzuki Jimny isn't available with keyless entry - but it's still the only car so far to be given an 'unacceptable' security rating by Thatcham.
"This car falls well below expectation, scoring consistently poorly across all criteria, and missing some fundamental security features that consumers might rightly expect should be fitted," said Thatcham's chief technical officer Richard Billyeald.
Rating: Unacceptable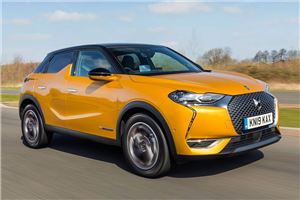 6
DS 3 Crossback
The DS 3 Crossback is a new small crossover from Citroen's premium DS brand. A replacement for the DS 3, the Crossback starts at £21,555, while top-spec versions are more than £30,000.
Keyless entry and start is standard across the DS 3 Crossback range. Stand within 1.5m of the car and it'll unlock itself, and clever door handles will emerge allowing you to open any of the four doors.
Rating: Poor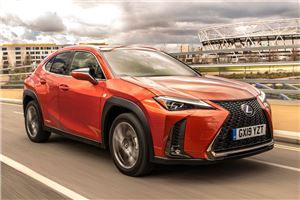 7
Lexus UX
Unlike many of the cars featured here, the Lexus UX doesn't feature keyless entry and start as standard. You'll need to opt for a top-spec Takumi model for the brand's Smart Keyless Entry system, or pay for the Premium Plus Pack.
That's not enough to satisfy Thatcham, though. The premium small SUV has been given a poor security rating.
Rating: Poor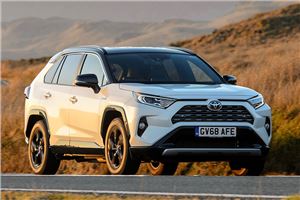 8
Toyota RAV4
Toyota takes a bit of beating in these Thatcham security tests - with two of the 10 vehicles rated so far wearing the Toyota badge, as well as the Lexus UX.
The RAV4 is a reliable and practical SUV, but it comes with Smart Entry standard across the range apart from the entry-level Icon. That makes it vulnerable to car thieves.
Rating: Poor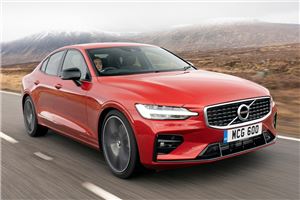 9
Volvo S60
The Volvo S60 is one of the most desirable premium car on sale, thanks to its classy looks and upmarket interior.
Unfortunately, it's also desirable to criminals, and keyless entry and start is standard across the range. Without it, Thatcham says it'd achieve a 'superior' security rating.
Rating: Poor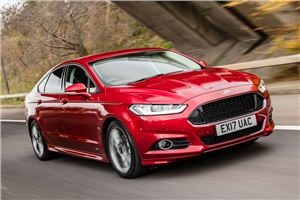 10
Ford Mondeo
Ford is tackling the issue of car thefts by fitting its keyless fobs with a motion detector. This detects when the fob has been stationary for 40 seconds and triggers a sleep mode, which can't be awoken by a relay device.
It's only available on the Focus and Fiesta at the moment, though, which has led to the venerable Mondeo being given a 'poor' security rating by Thatcham.
Rating: Poor