What is WLTP? New fuel economy test explained
The way fuel consumption is tested changed in 2017. The new test - called WLTP - is designed to test cars under more real-world driving scenarios to achieve realistic mpg figures.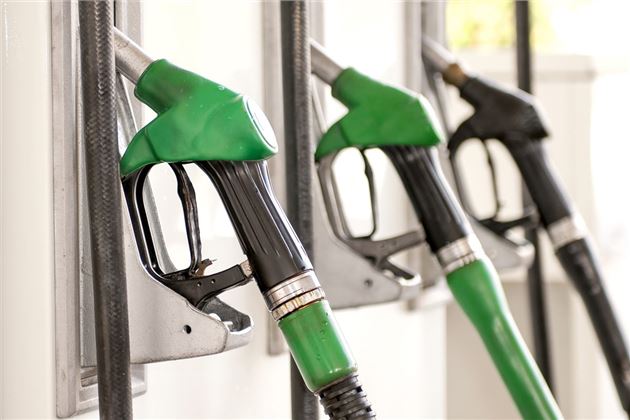 What does WLTP mean?
WLTP stands for the Worldwide Harmonised Light Vehicles Test Procedure. Since September 2017, all new cars have been tested for fuel economy under WLTP.
This test provides the claimed fuel economy figures for new cars that manufacturers use in their brochures and websites.
WLTP replaces the old NEDC test. Although WLTP is designed to be more reflective of real world driving conditions, it is still a laboratory-based test.
While it creates a more accurate driving profile, it can't account for variations in weather, car occupancy and traffic congestion - all of which have a big effect on fuel economy.
What is NEDC?
The New European Driving Cycle was designed in the 1980s when cars were lighter, less powerful and fitted with less equipment.
The old NEDC test required a car to drive through an urban cycle accelerating then decelerating to idle a certain number of times, to a maximum 31mph and averaging out at 12mph.
The extra-urban cycle had an average 39mph speed and a peak 75mph, over a shorter distance. Combined they covered just under seven miles and took 20 minutes. The measurements for each were used to calculate an average – the car's official average fuel consumption figure.
The NEDC quickly became outdated and was creating unrealistic fuel economy figures.
When is it changing?
The switch from NEDC to WLTP has several phases. 
From September 2017, all new model introductions were subject to WLTP type approval.
Then from September 2018, all new sales received type approval under WLTP. A year later, in September 2019, all new registrations will be subject to Real Drive Emissions testing.
The Real Driving Emissions (RDE) test measures pollutants, such as NOx, emitted by cars while driven on the road. RDE does not replace the WLTP test but sits alongside it. 
WLTP v NEDC - the differences
| | | |
| --- | --- | --- |
|   | WLTP | NEDC |
| Starting temperature | Cold | Cold |
| Cycle time | 30 mins | 20mins |
| Idle time | 13% | 25% |
| Cycle length | 14.5 miles | 6.8 miles |
| Average speed | 29mph | 21mph |
| Maximum speed | 81mph | 75mph |
| Temperature | 20C - 30C | 14C |
There are also different test phases. The WLTP has low, medium, high, extra high (combined), plus a 'city' test for EVs and PHEVs. The NEDC was simply an urban and extra urban test, the average of which created a combined figure.
WLTP will also take into account extra equipment fitted to a car and its influence on weight, aerodynamics, power and rolling resistance. 
Will it mean more realistic MPG figures?
In theory yes. The WLTP test is longer, changing from the previous 20 minutes to 30 minutes and the test starts at a temperature of 14°C rather than the old NEDC levels 20°C to 30°C, a better representation of the UK climate.
It also covers more than twice the distance - 14 miles at a higher average speed - and includes more braking and accelerating to reflect situations that drivers experience in everyday life. Extra weight and power used by optional equipment are now taken into account as well.
How can I find out what MPG I should be getting?
Find your car
Why am I still seeing old NEDC figures?
WLTP officially applied to 'new types' of cars from September 2017. This means cars that were launched after that date, rather than existing models on sale.
WLTP then applied to all new car registrations from September 2018. However, EU measures for end-of-series cars allowed a limited number of unsold vehicles in stock (that were approved under NEDC) to be sold until September 2019.
In June 2018, the Government proposed that all manufacturers change over to the new WLTP fuel consumption figures in their promotional material and advertising for all vehicles on the same date - 1 January 2019.
It was also proposed that the change-over to WLTP specific CO2 emissions should take place from 6 April 2020. This will align with the use of the new CO2 figures for VED and company car taxation purposes.
How will this affect CO2-based tax?
Previously, each car received a certificate of conformity which showed its CO2 emissions level based on the NEDC. During the transition from NEDC to WLTP, cars approved before then will continue to have CO2 values as measured under the current NEDC test only.
Since September 2017, when a new car is certified, its official documents will have CO2 emission values from the new WLTP as well as the NEDC.
The change in CO2 would in theory affect the first year 'showroom tax' rate of a new car. This means that a vehicle currently on sale could be subject to more first year tax if the new WLTP test shows an in increase in CO2, which is very likely. 
What about company cars?
BIK tax rates for company car drivers are set for the next couple of years, so there is unlikely to be any retrospective action to adjust rates upwards.
However, there will probably be a new set-up for BIK tax in the future beyond the scope of how the rates are currently set - up to 2019. This will affect people choosing company cars then.