Huge number of UK cars involved in 'exploding airbag' recall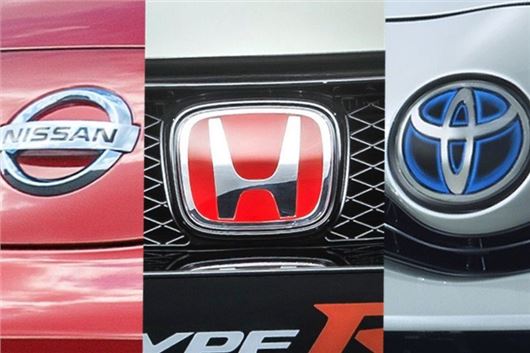 Published 14 May 2015
Toyota, Nissan and Honda have each recalled millions of cars worldwide - hundreds of thousands of those in the UK - as a result of a potentially lethal airbag fault.
Nissan and Toyota both confirmed yesterday that the tally of UK cars being recalled between them exceeds 260,000, while Honda is yet to announce UK numbers but today officially confirmed its recall. Between the three manufacturers, more than 11m cars are being recalled worldwide.
A supplier common to all three carmakers called Takata is blamed, with its airbags alleged to have caused six deaths in Honda vehicles already, five of those in the United States.
The airbags are said to 'explode' after deployment – in one case killing a man from Houston, Texas, after a relatively minor collision in his Honda caused the airbag to deploy. It subsequently exploding and propelled a piece of metal shrapnel through his neck.
No injuries are reported in Toyota and Nissan vehicles, though all three Japanese manufacturers have swiftly moved to recall any cars possibly affected.
In the UK, Nissan has recalled 100,263 vehicles built between 2004 and 2007, comprising Navara, Tino, Patrol, Almera, Terrano and X-Trail. Meanwhile, Toyota has recalled around 160,000 UK cars built between March 2003 and March 2007, including RAV4, Yaris, Hilux, Corolla, Yaris, Picnic, Avensis and Verso models.
Honda will confirm specific details of its recall later today, including models and UK numbers, but has confirmed that 4.9m of its cars worldwide are affected.
Both Toyota and Nissan yesterday released accompanying statements apportioning specific blame to Takata and reassuring customers of a commitment to "high level of customer safety, service and satisfaction," as Nissan put it.
In both manufacturers' cases, relevant customers will be contacted as soon as possible – within six weeks, promises Toyota – and remedial work carried out free of charge. Toyota has also said that from today, customers will be able to enter their registration details into into its website (www.toyota.co.uk) to establish whether their car requires work.
Toyota's statement goes into detail on the nature of its investigation, saying: "We have been conducting various investigations on Takata-produced airbag inflators. Among the parts collected from the Japanese market, certain types of airbag inflators were found to have a potential for moisture intrusion over time."
"As a result, they could be susceptible to abnormal deployment in a crash. The relationship of moisture intrusion, if any, to the risk of inflator rupture is not known."
Nissan too has confirmed that the airbag inflator is the source of the problem and has said it will test the part and "replace the inflator as necessary."
Comments
Author

Mark Nichol